Express Quartz & Granite Countertops
The Beautiful, Durable Choice
Rock Solid Reviews
Read what our clients have to say about their experience with Granite Dynasty Inc.!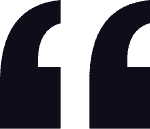 Granite Dynasty installed quartz kitchen countertops in our new home build. Their selection and price is untouchable, and from the time we made our selection and ordered the product they were installed one week later. The service they provide is top-notch. We even heard from the owner to set an installation date and keep us posted on when the crew would be arriving. From the person who came to take measurements, the crew who performed the install, to the owner himself, they are all such kind and professional people who really go the extra mile for their customers. Thank you Granite Dynasty!
I had new counter tops installed. Beautiful Quartz. Customer service was amazing. All crew members from templator to installers were so helpful and friendly. I highly recommend Granite Dynasty. They are a fantastic company!
I chose Granite Dynasty because it is a small, locally owned business, with the owner on site to deal with. Granite Dynasty had a wide variety of quartz and granite countertops to choose from. I took samples home and selected the quartz design that was right for me. I placed my order, they installed them and I am completely satisfied. The workmanship was professional and the staff was informative and friendly. I would definitely recommend Granite Dynasty to anyone looking to upgrade their counters.
From template to installation, your project will be complete in 5 business days max! Granite Dynasty Inc. is your local granite and quartz countertop manufacturer and provider, adding smooth style to any project you have in mind.
Trends may come and go, but the timelessness and durability of quartz and granite will ensure that your project remains beautiful for decades to come.
Quartz, of Course!
Why Choose Quartz?
Wide variety of colour and design options
Why Choose Granite Dynasty?
Wide selection of in-stock materials
Superior customer satisfaction
5-business-day turnaround guarantee!